About Us - Home Care Providers of Texas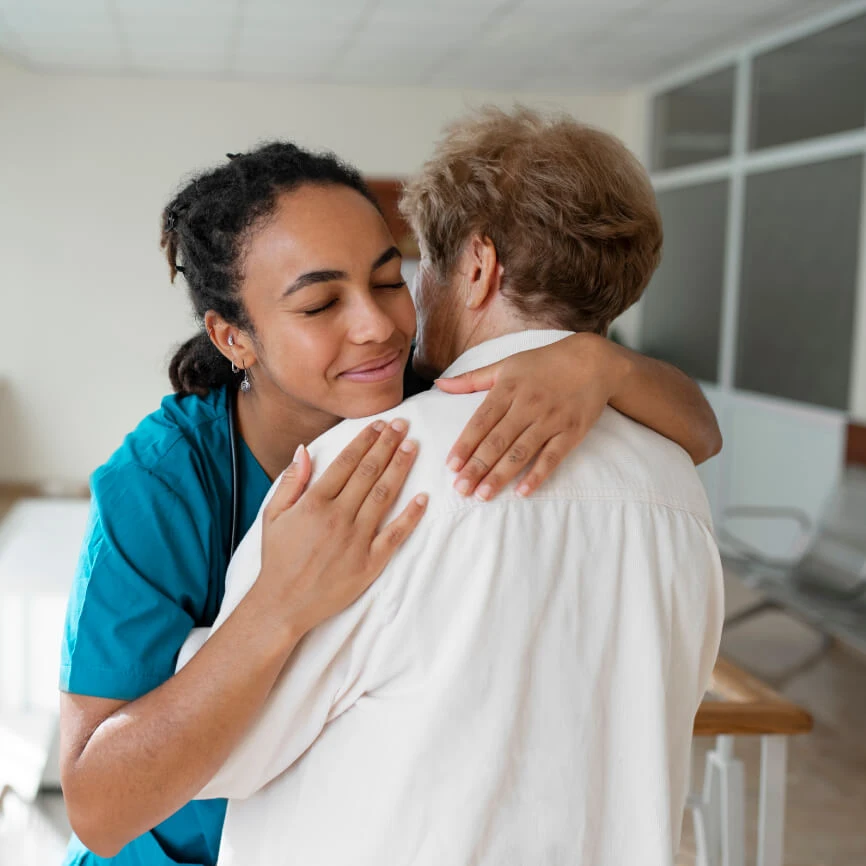 About Us
Home Care Providers of Texas is certified a agency licensed by the state of Texas to provide home care in the privacy of the patient's home. Our ultimate goal is to restore the highest quality of life possible to our patients.
Home Care Providers of Texas provides comprehensive care that is personalized to fit your individual medical and therapeutic needs. We are dedicated to promoting the health and well-being of our patients with the opportunity to encourage and promote independence. It is because of this commitment, we continually demonstrate our sincere belief in the patient's dignity and worth.
At Home Care Providers of Texas our staff consists of highly educated and committed professionals who provide compassionate, courteous and efficient home health care and personal care services every step of the way.
Our Mission
A new way of providing care and doing business with Honor and Kindness
Core Values
Care with…
Purpose Statement
At Home Care Providers of Texas, we:
Are committed to doing what is right for those we serve, both clients and caregivers.
Promote and perpetuate an open spirit culture where everyone is honored with respect and kindness.
Build successful, long-term business practices, creating security and growth opportunities.
Are dedicated stewards of our human and financial resources.
Deliver care first and ensure quality and compliance are at the highest level of excellence.
Build lasting relationships with our teams, communities, partners, and providers.
Believe in the power of prayer.
Do all we do in a manner consistent with the leadership teachings of Jesus Christ.
Join the Team
About the Home Care Providers of Texas Culture
Culture. Many define it simply as, the way we do things around here.
Consequently, every company has a culture. The challenge comes when it is not a good one.
At Home Care Providers of Texas we are more intentional about Culture. We have named ours.
Allow us to introduce RISE… the culture of high performance and soaring engagement. RISE is a combination of emotional and cognitive principles and tools. From the moment a person chooses to interview with our team, RISE is introduced. Our E-Factor Hiring Filter, our high-engagement orientation, and our onboarding touchpoints all work together to emotionally connect new hires with our Purpose Statement. The Purpose Statement doesn't live in a file, but rather within the interactions of the moments each day.
Our team finds many opportunities to engage in learning and best-practice sharing throughout their journey. Culturally congruent behaviors are showcased and celebrated. Fun is infused throughout each office with the help of our Culture Champions.
Our RISE culture is likened to the common color thread woven throughout a beautiful tapestry. No matter the location or service line, RISE lifts our caregivers, clinicians, leadership, clients, and communities to their highest potential.
At Home Care Providers of Texas we RISE to the occasion!